The Lynch Team at Real Broker
Whether you want to buy, sell, or invest in properties, our experts are here to understand your needs and help you build wealth through real estate. Contact us today!
Find the Perfect Home for Your Family
From downsizing to buying your first home, our team is here to provide you with real-time updates and guidance. Let us help you buy your dream home in the Maricopa & Pinal, AZ, areas.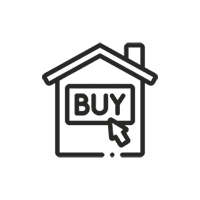 Buy
Get a home that fits your budget and needs with The Lynch Team at Real Broker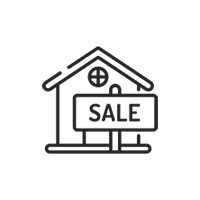 Sell
Planning to downsize? We can help you sell your home for the right price.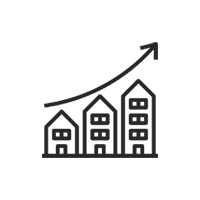 Invest
Grow your wealth by investing in the right properties with our help. Contact us.
Why Choose Us
At The Lynch Team at Real Broke, we are dedicated to helping seniors and families make the right choices when it comes to real estate. We are your digital resource for buying and selling homes in the Maricopa & Pinal, AZ, areas. We provide you with real-time updates of all the properties available for sale and help you access current statistics, listings, and everything else you need to know about buying and selling a property.
Listings
Check out the properties available for sale in your preferred location.
Home Evaluation
Find out how much your home is worth with The Lynch Team at Real Broker
Talk to an Expert
Need more help? Our team will be happy to answer your questions.
Hear from Our Happy Clients
Terry and Adrianna were super helpful and easy to work.with.we had a great experience. Thank you Mike and Evonne stover
Matthew Whipple
2022-07-06
Terry and Adrianne Lynch have been the best possible realtors we could ask for, conscientious and hard working! They have maintained professionalism through a few difficulties that our home buying process has had and we appreciate them very much for it! Both my wife and I wholeheartedly recommend them to any and all people looking to buy or sell a home! Thanks, Terry!
Adrianne has been amazing to work with! This is our second time using her, she's always attentive and meets all of our needs. I won't work with any other real estate team besides the Lynch Team, they truly know what they are doing and provide excellent customer service. Adrianne is very knowledgeable, trustworthy, and knows the real estate business. I highly recommend her services. Thank you so much Lynch Team for taking care of my family!!
Adrianne was recommended by a friend and she was amazing. Super easy to communicate with and set up house viewings. Very knowledgeable about the current market and fastidious in trying to get the best deal while also keeping us realistic. We finally ended up with a great home because she worked tirelessly by contacting the sellers agent to show them we were serious about wanting the house. With this market you need a quick realtor who is good at knowing the best way to make your offer appealing. She ticks all of those boxes. She is the reason we are closing on our house today. Would highly recommend.
Adrianne has been amazing! We were moving from our of state and had one weekend to look at homes. She catered to my very demanding schedule of looking at as many homes in one weekend as we could! We found a perfect home and because she is well know and she knew the other realtor we had a leg up on the other offers! During escrow she was very responsive to all my questions and helped us navigate all counter offers to the sellers with clarity and ease. Upon closing escrow Adrianne has been so amazing helping us find and cover the cost of a house cleaner, tile cleaner, and landscaper to make our home picture perfect for our move in date! She cared for not just my husband and I in this whole relationship, but also took the time to chat with my kids about how they planned to decorate their rooms, leaving them gifts to help them accomplish their dream rooms as well as a trampoline (which the sellers said they were leaving and then didn't!) to keep them active and entertained! Such a huge blessing! I cannot rave about Adrianne enough and we highly recommend her!
Terry and Adrianne Lynch real estate is the best real estate agent. They made everything so simple; they went above and beyond. They are very professional, and they will make sure your buying and selling experience is stress-free.
Let me just say this about the Lynch Team, They came, They saw, They sold. Terry was on his game from day one. He always kept me updated and helped when i needed it. Very professional and ethical. I recommend them to everyone I talk too.
We've been using Adrianne for years. I honestly don't know how we haven't done a review yet. She's been the absolute BEST to work with. She helped us buy our first house, sell it, then buy the next one. We've been with her for years and will not use anyone else. She goes above and beyond to find anything and everything she can to help you. She deserves the success she's had and I will continue to recommend her to anyone and everyone that asks for advice on buying or selling a house.
We worked with Adrianne in this crazy 2021 market and we have nothing but praise on what she was able to accomplish. She helped us with a new home build as well as a selling our current home and we are so happy we worked with her. Her and her team have been the best realtors we have ever worked with. From start to finish they know how to take care of their clients.